On Day 2 of Digital ILC 2020, the Daily News brings you highlights from General Session II and EASL's award ceremonies, the latest on drug development for the treatment of hepatitis B and D, an update on international progress toward hepatitis C elimination, recent findings from clinical trials in liver cancer and insights on antibiotic treatment strategies for patients with decompensated cirrhosis.
We are only a decade away from the WHO's 2030 goal to eliminate viral hepatitis and it is important for us to take stock of the progress made to date and the work we have left to do. Today's oral abstract session on hepatitis C elimination highlighted just a few of the many success stories from around the globe, demonstrating how far we have come towards achieving that goal.
Other highlights from today included the Meet the Expert sessions, which featured lively conversation and debate on the topics of acute liver failure and immunotherapy and liver cancer.
Get the most out of Digital ILC 2020
Meet the EASL Office at the Community Hub
Tune into #EASLstudio for expert discussions broadcasting live from Geneva twice a day
In between sessions, pop into the EASL Lounge to connect, relax, and explore
At the Selfie Station in EASL Lounge, send in a snapshot of your Digital ILC experience
After the congress, you'll receive the highlights neatly packaged as Digital ILC Takeaways
If you're needing technical assistance, stop by at the Help Desk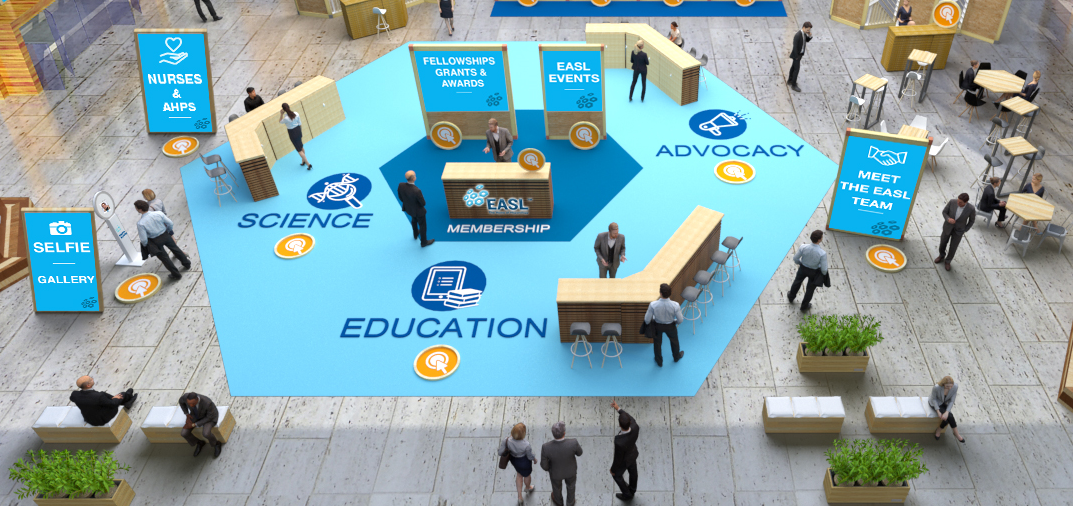 Join the #EASLshare competition
Share your best #EASLshare and win free registrations and more for ILC 2021.
EASL is encouraging Digital ILC 2020 delegates to take part in the  first ever EASL Share competition. Delegates are invited to enter something creative, anything from a creative image, drawing, or a piece of your own music to a highlight of your participation in any form at Digital ILC 2020.
Let your imagination do the talking!
Share your creativity on our Twitter channels @EASLnews and @EASLedu using #EASLshare.
Who is attending Digital ILC 2020?