Meet our EASL Twitter Ambassadors for Digital ILC 2020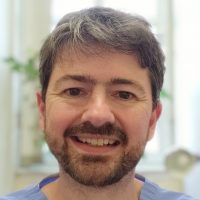 Stephen Barclay
Dr Stephen Barclay is a Gastroenterologist at Glasgow Royal Infirmary, Scotland. His main interests include viral hepatitis, NAFLD and management of decompensated cirrhosis. He is joint lead for the Greater Glasgow and Clyde Viral hepatitis managed care network, which delivers over one third of HCV treatments in Scotland. He has been involved in expanding HCV outreach clinics in addictions centres and community health centres and has ongoing involvement in commercial and academic trials in HCV, HBV, NAFLD and PSC. He was involved in setting up the Glasgow Liver Ambulatory Support Service (GLASS), which provides nurse led discharge support and admission avoidance for patients with decompensated liver disease.
Conflict of interest: Departmental grants, Abbvie, Gilead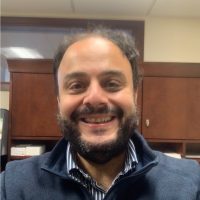 Pierre Gholam
My clinical and research interests encompass the broad spectrum of chronic liver disease with a focus on Hepatocellular Carcinoma (HCC), Non Alcoholic Fatty Liver and Alcohol-related Liver Disease. The Liver Center of Excellence's research portfolio is diverse and ranges from NIH/NIAAA-funded research on the natural history of alcohol-related hepatitis to investigation of first line, second line and adjuvant therapies for HCC to a number of novel treatments for NASH and HBV infection.
I co-direct the Case Multidisciplinary Hepatobiliary Tumor Board where cases of benign and malignant liver lesions including HCC and cholangiocarcinoma are discussed in a collaborative manner and consensus recommendations for a plan of care or referral to appropriate clinical trials are made.
Conflict of interest: BMS honoraria, Abbvie honoraria, Eisai honoraria, Exelixis honoraria, Bayer honoraria, Genentech honoraria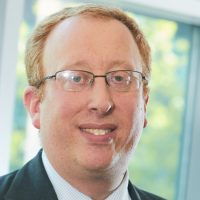 Gideon Hirschfield
Gideon Hirschfield is Professor of Autoimmune Liver Disease Research at the Toronto Centre for Liver Disease.  Individually, and collectively with colleagues, he champions the care of patients living with liver disease, in particular those with autoimmune hepatitis, primary biliary cholangitis and primary sclerosing cholangitis.
Conflict of interest: Consultant for GSK, Mirum, Pliant, Intercept, Cymabay, Genfit, Roche, Gilead. Has delivered educational meetings for Falk and Intercept.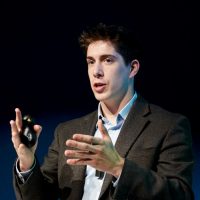 Jake Mann
Jake Mann is a paediatrician in Cambridge, UK with an interest in the genetics of liver metabolism. He graduated from the University of Birmingham and, after working in Leeds, moved to Cambridge to train in paediatrics. He is currently undertaking a PhD at the Institute of Metabolic Science and is co-ordinating the development of a European Paediatric NAFLD Registry.
Conflict of interest: /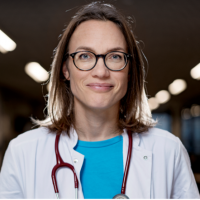 Maja Thiele
I am a clinical researcher within hepatology, with a particular focus on alcohol-related fatty liver disease. My main interests are elastography and circulating biomarkers for diagnosis, prognosis and monitoring. I am particularly keen on the development and validation of effective pathways for early detection of liver fibrosis in primary care and the population. More broadly, I am an adamant proponent of the importance of patient-partnerships, reducing waste in science, women in medicine, and in communicating science to the public.
Conflict of interest: Research grants from Horizon2020 and the Novo Nordisk Foundation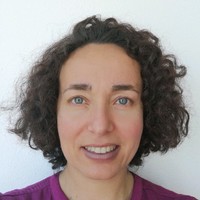 Maria Trapero 
María Trapero-Marugán MD, PhD is a Hepatologist Consultant and Assistant Teacher at the Hospital Universitario Puerta de Hierro, Autonomous University of Madrid, Spain. Her clinical activity and research efforts focus on liver autoimmune diseases, chronic hepatitis, cirrhosis and liver transplantation. She has also been a fellow in liver transplantation Unit at Queen Elizabeth Hospital Birmingham, UK. She has been certified as European Specialist on Transplant  Medicine by U.E.M.S. Priorly, she worked at Hospital Universitario La Princesa, Madrid as Liver Consultant, the same venue where she was medical resident, chief resident, and research staff.
Conflict of interest: Hospital Universitario Puerta de Hierro