Very exciting new data and results of large studies will be presented during this Late Breakers abstract session at the Digital ILC 2020.
The abstracts presented will include:
Positive topline results from a 24-week, randomized, double-blind, placebo-controlled, multicenter, phase 2 study of the FGF19 analogue aldafermin (NGM282) in patients with nonalcoholic steatohepatitis
ATTIRE: Albumin To prevenT Infection in chronic liveR failurE: an interventional randomised controlled trial
Early liver transplantation for severe alcoholic hepatitis not responding to medical treatment: results of the French-Belgian prospective study QuickTrans
Safety and efficacy of combination therapies including cilofexor/firsocostat in patients with bridging fibrosis and cirrhosis due to NASH: Results of the phase 2b ATLAS trial
Genome-wide association study for alcohol-related cirrhosis identifies new risk loci in MARC1 and HNRNPUL1
Response to discontinuation of long-term nucleos(tide analogue treatment in HBeAg negative patients: Results of the Stop-NUC trial
Proton beam radiotherapy versus radiofrequency ablation treatment in patients with recurrent hepatocellular carcinoma: a randomized controlled phase 3 non-inferiority APROH trial
Serum bile acid control in long-term maralixibat-treated patients is associated with native liver survival in children with progressive familial intrahepatic cholestasis due to bile salt export pump deficiency
Read more about the Late Breakers abstract session
There will also be a dedicated Late Breakers poster tour, on 29 August, from 12.30 to 13.00. Find out more about the Late Breakers poster tour.
Digital ILC 2020 highlights: Late breakers abstract session
Late breakers abstract session key details
Date: 29 August
Hours: 13.00 to 15.00 CEST 
Chairs: Maria Butí & Pierre-Emmanuel Rautou
Maria Butí has earned her medical degree at the University of Barcelona and her PhD in Internal Medicine at the University "Autónoma" de Barcelona, Spain. She is currently Professor of Medicine and Chief of Internal Medicine and Hepatology at the Hospital General Universitari Valle Hebron, Barcelona. Dr Butí has worked in viral hepatitis for the last 25 years, particularly in diagnosis and therapy of hepatitis B and C. She has been published widely in the field of liver disease, with numerous papers and contributions to books Dr Butí is the President of the Spanish Association for the Study of Liver Diseases, and an active member of  EASL (acting as EU Policy Councillor), and  AASLD and other various professional societies.
Pierre-Emmanuel Rautou (MD, PhD) is a clinical specialist in Hepatology with a PhD in vascular biology (2011). He is Professor of Hepatology at the University of Paris and Hôpital Beaujon (Clichy, France) since 2016. He is the head of the splanchnic hemodynamic laboratory at Beaujon Hospital (Clichy, France) since 2012 and of an INSERM basic research team (Paris Research Center on Inflammation). His research is focused on the role of vessels in liver diseases. Specifically, he is interested in primary vascular liver diseases (Budd-Chiari syndrome, portal vein thrombosis and portosinusoidal vascular disease), as well as in vascular involvement in common liver diseases development and complications.
Latest news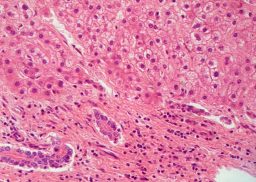 29 August 2020
As the twin global epidemics of obesity and NAFLD continue to grow, it is more important than ever…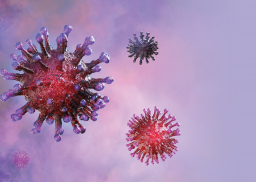 29 August 2020
Since January 2020, the COVID-19 pandemic has not been out of the news. It has overwhelmed countries and…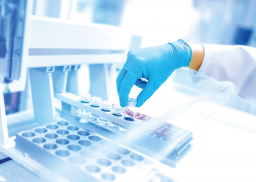 29 August 2020
This interactive session explored whether precision medicine to manage NAFLD and find new therapies for NAFLD subtypes would…