Given the ongoing developments with COVID-19, EASL has postponed the International Liver CongressTM (ILC 2020) to 25-28 August 2020 in London, UK, at the same venue. Accordingly, we have have adapted and updated our deadlines for abstracts. We look forward to hearing from you. You can find out more below.
The International Liver Congress™ is the hepatology flagship event of the year, where experts and researchers from around the world  submit and present their latest research.
Selected abstracts, late-breakers and case studies will be presented in the format of oral presentations, poster presentations or in the hepatology arena during a solve the case session.
Without you, the ILC wouldn't be possible, so we are looking forward to receiving your late-breaker abstracts!
What can I submit to the ILC?
Abstract submission period:
14-24 February 2020 (23:59 CET)
The late-breaker category is exclusively devoted to novel and practice-changing studies or outstanding scientific discoveries, and is aimed at selecting abstracts with unique data that would not have been otherwise presented at the ILC.
This category is NOT intended as an extension of the regular submission deadline, and the results should not have been fully available by the regular abstract submission deadline.
Find all information on abstract submission fees, categories, changes, withdrawals, disclosures, embargo policy and copyrights:
Full abstract & case submission information
All accepted abstracts submitted as a regular abstract or late-breaker will either be presented as:
an oral presentation or
a poster presentation (which upon selection can also include a poster tour and oral ePoster sessions)
This year there will be a mandatory one-hour slot in the Scientific Programme for poster presentations.
All accepted case studies will be presented as an oral presentation in the hepatology arena for a solve the case session.
Submission templates & guidelines
Use the following templates and guidelines to manage your abstract submission and case studies submissions.
Oral & poster presentation templates
Once your research has been accepted, you can use the following oral & poster presentation templates.
Using your own templates is allowed as long as they follow the requested oral presentation & poster presentation formats.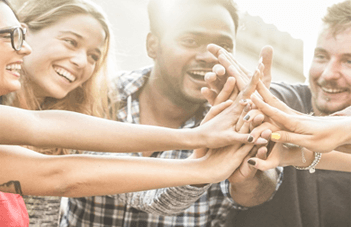 Key abstract submission dates
25 Mar 2020 - 15 Apr 2020

Oral presentation upload*

31 Jul 2020

Poster submission (Printing)

11 Aug 2020

Abstracts published online

20 Aug 2020

ePoster only submission (No printing)