Digital ILC 2020 Abstract Book
Digital ILC scientific programme
Download the Programme at a glance
The scientific programme of  Digital ILC 2020 will cover all liver specialties and is presented in a way that enables you to make informed choices on the sessions of interest to you.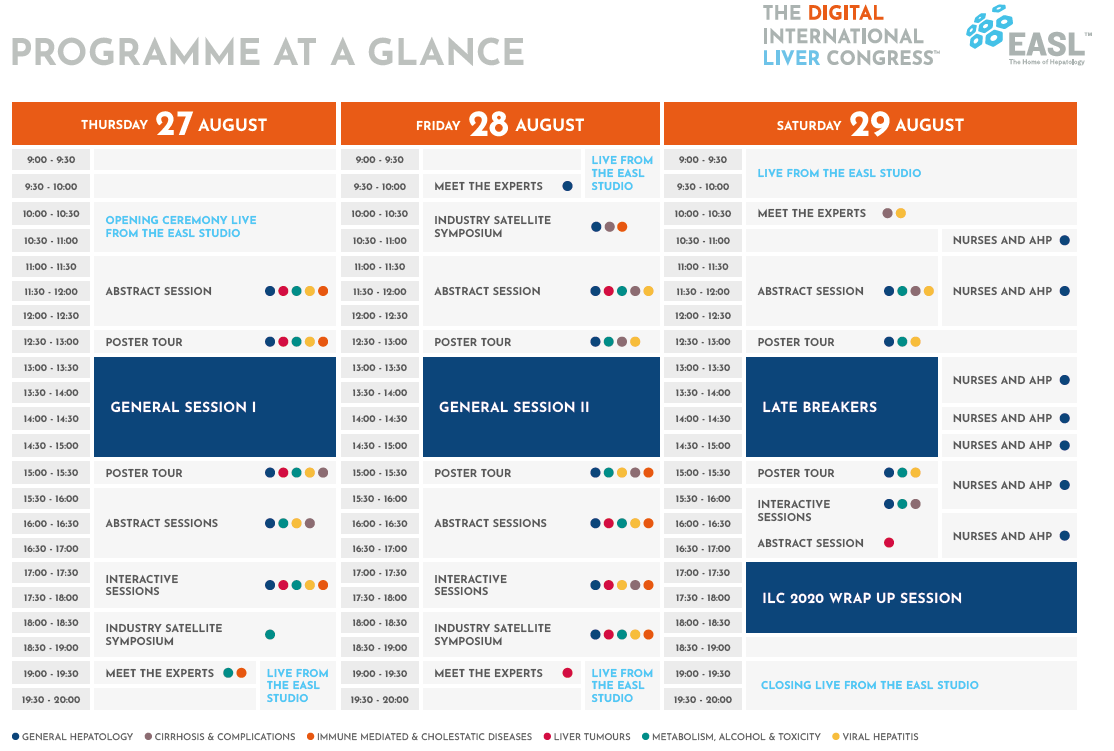 All times are in CET (Geneva). Use this website to covert CET into your local time.
All content will be available on the platform from the date and time the sessions start and until 31 December 2020, 23:00 CET. All content is available exclusively to registered participants
Our carefully curated selection of original live and on-demand content will bring you a scientific programme with unprecedented global relevance, reach, and convenience. Whether you are in the Americas, Africa, Asia, Europe or Oceania, all the key presentations and much more will be just a click away.
View the Digital ILC 2020 programme by track specialty
We have designed the scientific programme of the Digital ILC 2020 following our 6 EASL tracks. Click on each image below to see the dedicated sessions and presentations for each track.
On 29 August nurses and Allied Health Professionals have an entire day dedicated for them at The Digital International Liver Congress™ 2020, including the Nurses & AHPs Forum, poster tours, and oral presentations. The EASL dedicated Nurses and AHPs Task Force will be chairing a large part of the events on this day, so it will be a lovely opportunity to interact with them.
See the programme for nurses & AHPs.
EASL Twitter Ambassadors for Digital ILC 2020
Latest news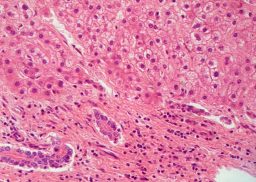 29 August 2020
As the twin global epidemics of obesity and NAFLD continue to grow, it is more important than ever…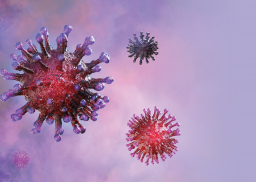 29 August 2020
Since January 2020, the COVID-19 pandemic has not been out of the news. It has overwhelmed countries and…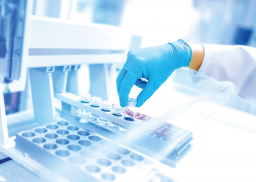 29 August 2020
This interactive session explored whether precision medicine to manage NAFLD and find new therapies for NAFLD subtypes would…